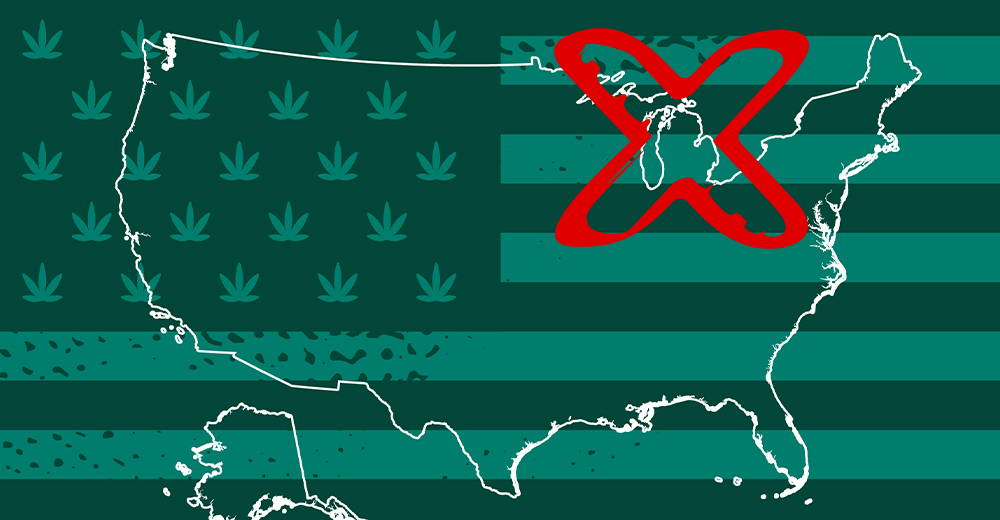 Don't Miss the Next Wave!
Michigan is About to Get a Second Shot at Opening Adult-Use Dispensaries

Here Is The Exclusive Guide To Everything You Need to Know

Cannabis Legal Authority / Marijuana Laws / Published: Jan-28-2020
What many people may not know, is that in Michigan, the Marijuana Regulatory Agency (MRA) uses spelling and terminology within their legislative codes that sets them apart from industries in other legal weed states. The official state spelling for marijuana appears as "marihuana" and was adopted in the early 1900's, based off the federal Controlled Substance Act.
As for dispensaries, the state distinguishes medical and recreational shops with different titles because there are strict laws regarding verbiage that medicinal retailers can use. Medical dispensaries are legally bound by the term "provisional center", while recreational stores continue are still recognized as dispensaries. The following information will break down all the current laws, regulations, and limitations surrounding cannabis businesses and consumer use in the state.  
Michigan Marijuana Packaging and Labeling

Michigan legalized recreational marijuana in 2018 but has not yet finalized regulations regarding their cannabis packaging laws. While state laws are pending, businesses can reference the current federal packaging standards, that have been established by the National Cannabis Industry Association. Despite the lack of packaging regulations, there are strict labeling rules that are required for the sale and distribution of marijuana products.
---
Packaging laws are currently underway in Michigan, although, seven cities across the state passed new ballot initiatives in the November 2020 election. Voters let their voices be heard and passed legislation to expand licensing opportunities for medical and recreational businesses. As the cannabis market continues expanding, updated rules may be soon to come. Until the regulatory agency does produce a finalized framework, we have an extensive collection of full proof packaging options for retail stores across the state.
Jars – We have a variety of airtight glass and plastic jars, whether you are looking for child resistant closures or smell proof containers.  
Mylar Bags - Our patented Pinch N Slide and Pinch N Pull bags are a perfect option for storing flower, as well as a wide range of other cannabis products. All the mylar bag options we offer are available with child resistant zip seals and tamper evident tear notches.  
Concentrate Jars – We supply glass, plastic, and non-stick silicone containers to keep your wax and shatter fresh.  
Shatter Boxes – Our sleek display boxes slide open and are ideal for shatter wrapped in parchment paper. We have child resistant shatter boxes, slim SD card containers, wide flex top boxes, and shatter envelopes.  
Pop Top Bottles – These pop tops come with pre-attached closures that are easy-to-use and child resistant. These are a classic container for storing edibles and we have transparent, as well as opaque options.  
Vials – Reversible vials are perfect edible containers for any dispensary or provisional center. One side has a child resistant locking mechanism and the other side fun
---
All marijuana and marijuana products sold throughout the state of Michigan must have the states universal THC symbol on the outside of individually sold containers, where it can be clearly seen by consumers. Our Michigan marijuana labels will satisfy all statewide requirements. Not only that, but any retail store looking for custom labels and products, can work with our in-house design team to create personalized branded labels for your store.
Warning Labels: 
"For use by registered qualifying patients only. Keep out of reach of children."
"It is illegal to drive a motor vehicle while under the influence of marihuana."

"Warning: Use by pregnant or breastfeeding women, or by women planning to become pregnant, may result in fetal injury, preterm birth, low birth weight, or developmental problem for the child."
Marijuana product labeling requirements: 
Product identification number.

Date of harvest.
Name of strain.

Net weight in U.S. customary and metric units.

Concentration of THC or CBD.

Activation time.

Name of the safety compliance facility that performed any test, any associated test batch number, and any test analysis date.
Edible packaging requirements: 
No edible marijuana product can be shaped, colored, packaged, or labeled in a manner that appeals to minors.  

No edible marijuana product can be associated with or have cartoons, caricatures, toys, colors, designs, shapes, labels, or package that would appeal to minors.  

Edibles cannot be easily confused with commercially sold candy. The use of the word candy or candies on the packaging or labeling is strictly prohibited.

Medical marihuana edible products must be in child resistant packages or containers.
Michigan legalized recreational marijuana in 2018 but has not yet finalized regulations regarding their cannabis packaging laws. While state laws are pending, businesses can reference the current federal packaging standards, that have been established by the National Cannabis Industry Association. Despite the lack of packaging regulations, there are strict labeling rules that are required for the sale and distribution of marijuana products.
Our airtight glass containers are ideal for marijuana storage and are smell proof containers. We have small glass jars or large glass jars so feel free to buy bulk glass jars and save! Our wide mouth glass jars are also child resistant packaging!
Straight Sided Clear Plastic Jars

Black Glass Jars w/ Flush Black Cap

Pop-top containers are used to store adult-use marijuana (cannabis) and related medication. This packaging follows state compliance regulations. If you value ease of use while staying well within state guidelines, child-resistant pop-top containers are a trusted solution.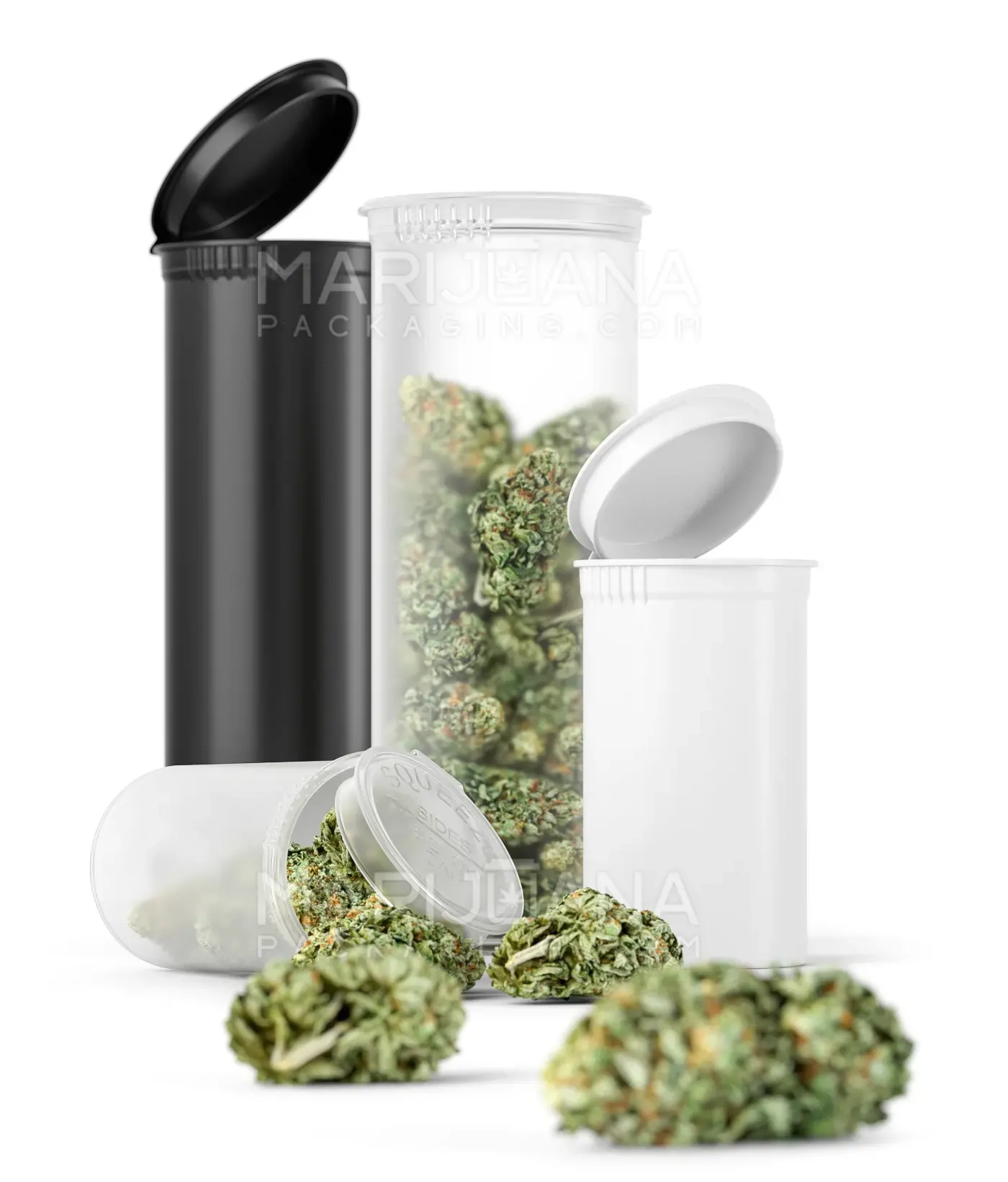 Opaque Black Pop Top Bottles

Opaque Gold Pop Top Bottles

Merging convenience with security, our child-resistant mylar bags are ASTM and CPSC certified. Resealable mylar bags are vital to the laws and regulations of certain states that have legalized marijuana (cannabis). Our resealable bags, such as the patented Pinch N Slide, are child-resistant and customizable for producers and dispensaries alike.
Pinch N Pull Black Mylar Bags

Pinch N Slide White Mylar Bags

With pre-rolls in such high-demand, we make it easy to order pre-roll tubes and blunt tubes at wholesale pricing. Several of our joint tube models are also child-resistant for added safety. We have several types of doob tube designs and colors to match the aesthetic of your dispensary.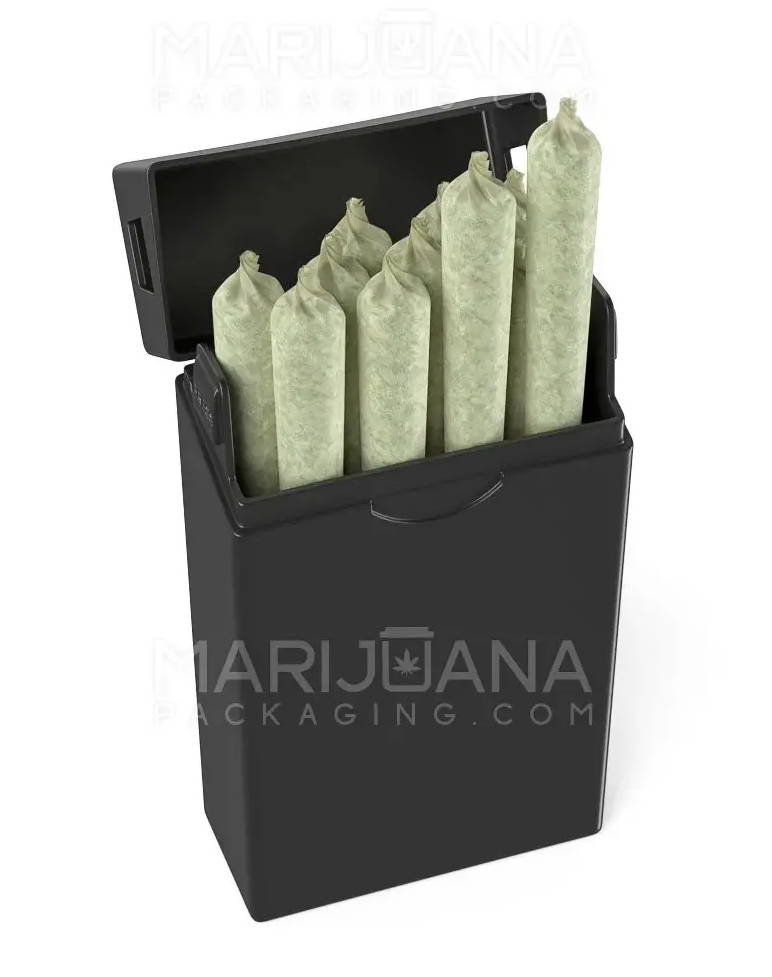 SnapTech White Joint Cases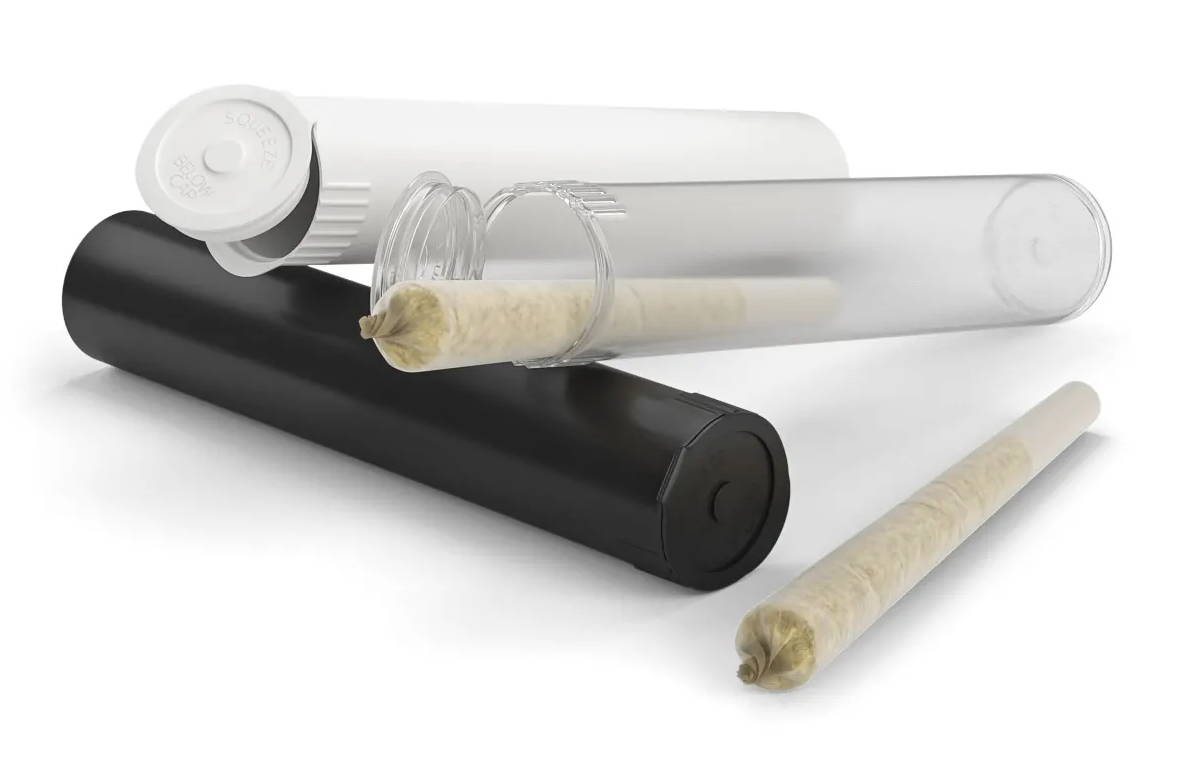 'Line-Up Arrow' Pre-Roll Tubes

Made with high-quality, food-grade glass, ensuring your concentrates' freshness are protected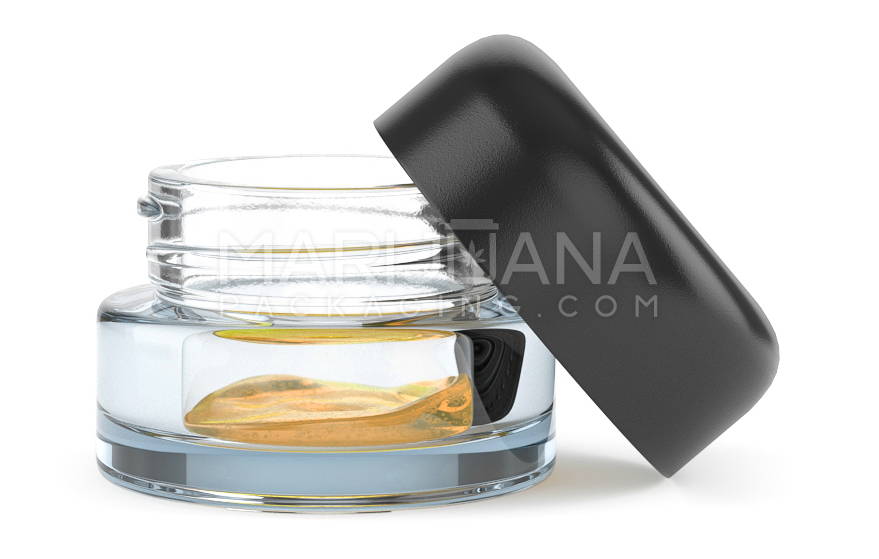 Qube Glass Concentrate Jars

Liquid6 Reactor Cartridges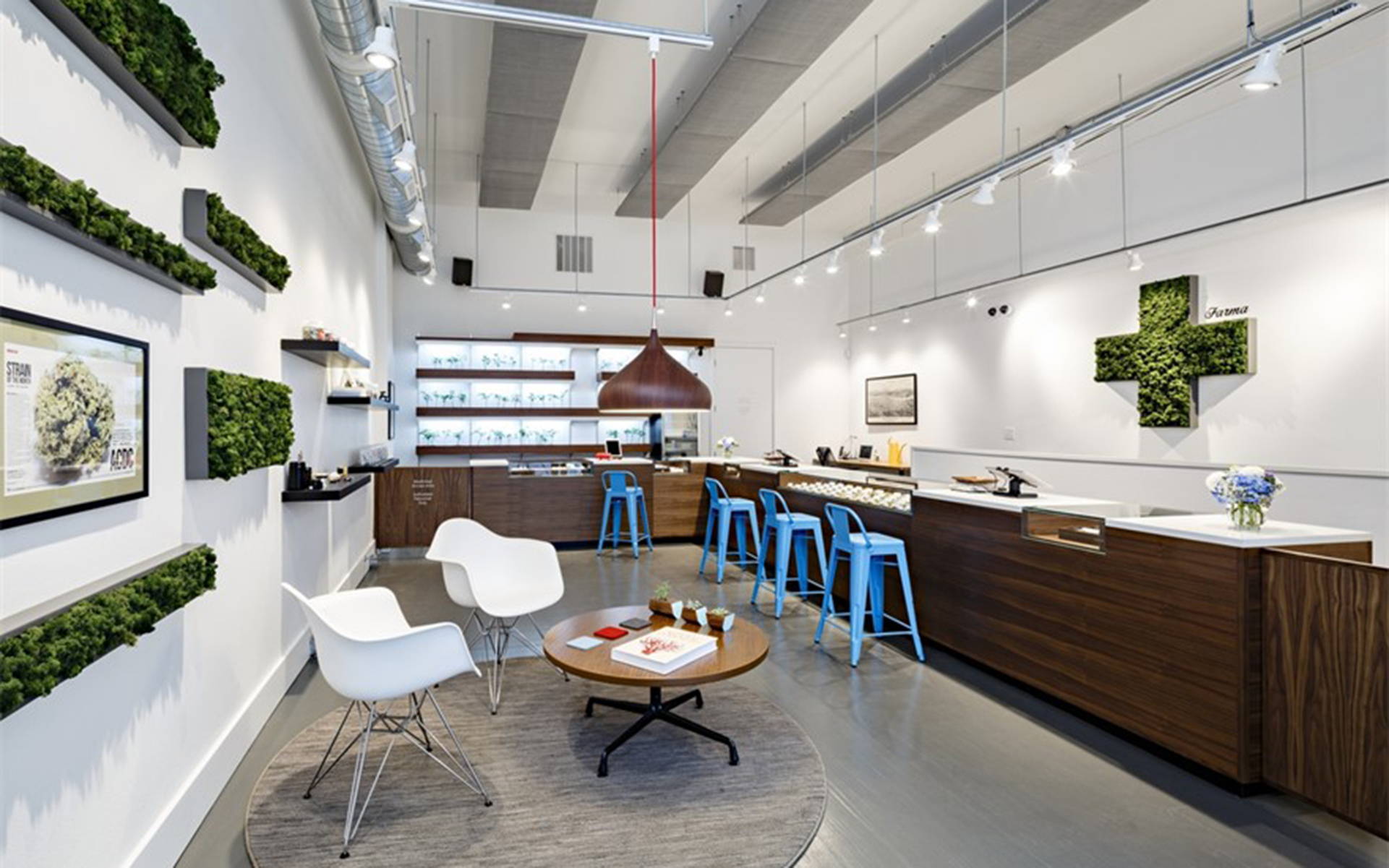 Michigan Marijuana Dispensaries

Applicants who intend to be involved in a marihuana industry business can access all the necessary documents through the Department of Licensing and Regulatory Affairs and submit them for consideration. The following sections give an overview of the specific elements that need to be considered when opening a recreational marijuana dispensary. Licenses cover jobs from growers, processors, transport, lab testing, medical marijuana facilities, to retail dispensaries.
License Requirements and Fees
First and foremost, applicants will undergo a background check, known as the prequalification phase.

Applicants must be 21+ years old, as well as all employees and volunteers.

There is a $6,000 nonrefundable application fee. Additional licensing fees cost between $10,000 and $66,000.

Dispensary owners cannot have had a felony in the past 10 years, no misdemeanors involving controlled substances within 5 years, no local ordinance violations within 5 years, or any past issue with law enforcement or legal violations.

Anyone applying for a class A grower or microbusiness license must be a Michigan resident.

Anyone applying for a class B or class C grower, processor, retailer, or secure transporter license must have a medical marijuana facility license.
Location
Applicants will need to find a building or lot to build on, one that is accepted and licensed by the city.

Your building must be 1,000 feet away from liquor stores, other dispensaries and drug free zones, such as schools or daycares.
Transportation and Distribution
Michigan allows for medical marijuana delivery for qualifying and registered patients.  
The state has temporarily granted permission for recreational dispensary delivery during the COVID crisis, but it is unknown whether it will be allowed to continue once the pandemic has subsided.

Transporting recreational and medical marijuana in Michigan is legal for qualified patients, caregivers and adults 21+ as long as the marijuana or marijuana-infused products being transported are:

In a sealed and labeled package

In the trunk of the car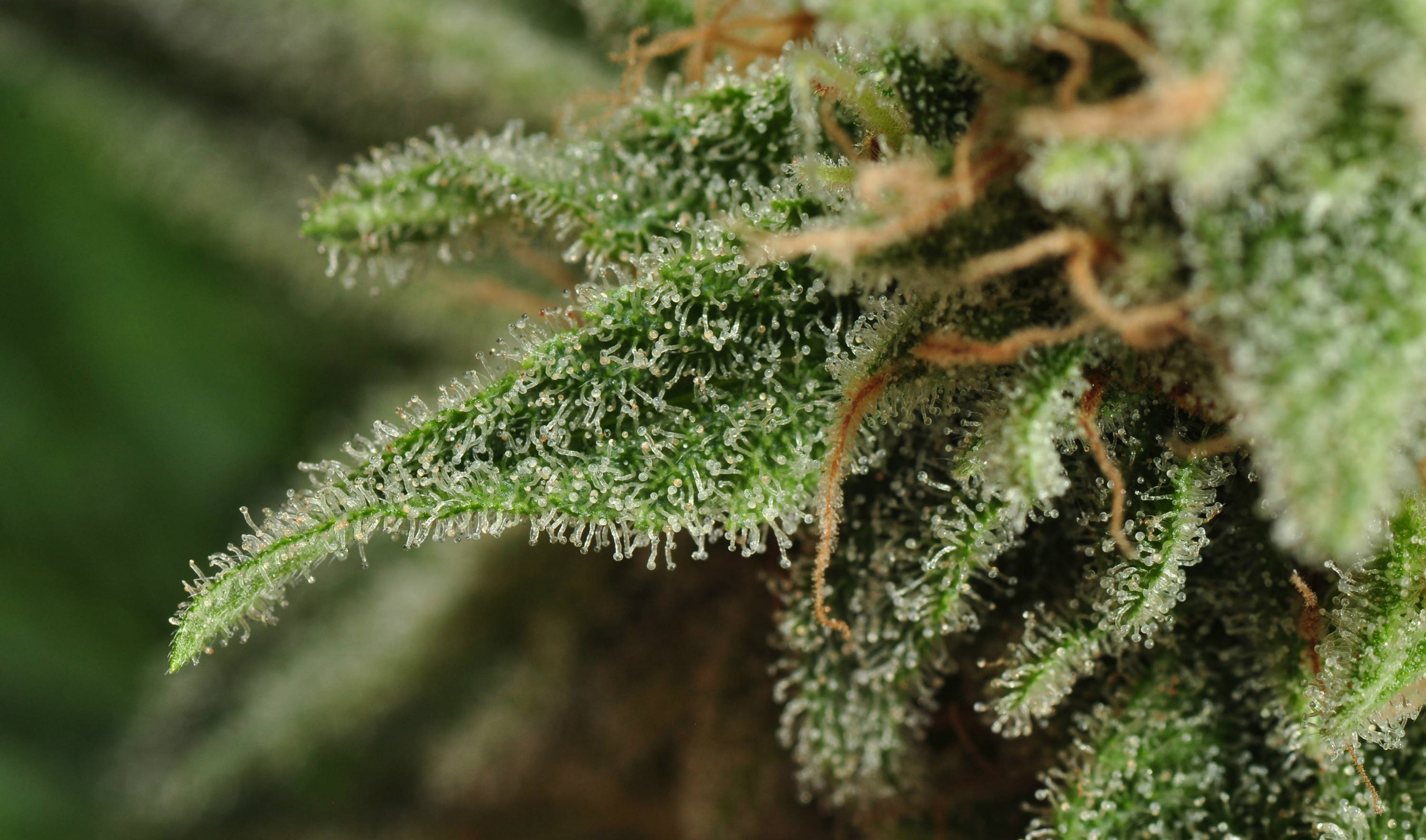 Growing Marijuana in Michigan

Michigan's recreational program permits adults to grow, cultivate, and harvest cannabis in their residences as long as they follow the guidelines established by the MRA.
Adults 21 or older are permitted to legally cultivate up to 12 cannabis plants in their residence.

Under the Michigan Medical Marijuana Act, qualified medical patients or caregivers are also able to cultivate up to 12 marijuana plants.

Whether growing medically or recreationally, all cannabis plants must be grown inside locked, secured and enclosed facilities that are not visible to the public.
The state of Michigan became the first midwestern state to legalize recreational cannabis use. Back in 2018, several cities were not on board with the new laws and decided to opt out of allowing the adult-use program in their communities. However, starting March 2021, Michigan will begin accepting new applications for licenses and cities that had previously opted out will have an opportunity to allow recreational cannabis. This means that Michigan is likely on the brink of implementing finalized rules for their recreational program, which will allow for more opportunities, jobs, and consumer use across the state.