Vaping Laws Set To Ravage The Cannabis Industry: What You Must Know

By: Cannabis Legal Authority  / Published: Mar-24-2021
---
The world of vaping is about to be turned on its head. Recently, a new amendment to the PACT Act has extended the definition of "cigarettes" to also include vapes and several of their components. This has many people talking about a vape ban.
Vaping laws can be tricky. So, what does this mean for you, and what is the PACT Act law?
Shipment prices for vape products such as cartridges, batteries, mouthpieces, and disposable vapes are about to rise significantly because of the new PACT Act amendment. We highly suggest stocking up on a few months' worth of vape products before the end of April.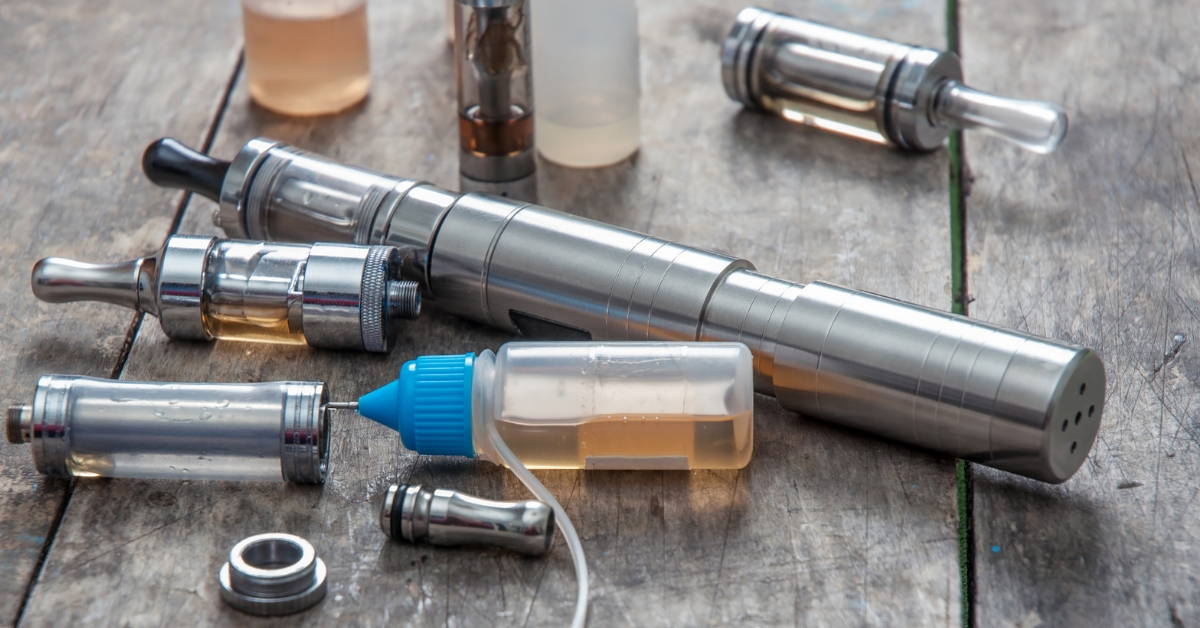 However, you must have many questions about the vape mailing ban. Don't worry, all of those questions and more will be answered thoroughly below.
What Is The PACT Act?
The Prevent All Cigarette Trafficking Act, or PACT Act bill, was initially signed into law by Barack Obama in 2009. Its purpose was to amend the Jenkins Act of 1949, which regulates the shipment of cigarettes.
The Jenkins Act demanded that all cigarette and tobacco shipment sales be reported to tax administrators in an effort to clamp down on tax avoidance. However, when PACT amended the Jenkins Act it created even stricter mandates.
The PACT Act Law & The FDA
It's important to note that around the same time the PACT law was pushed through, the FDA gained the power to regulate tobacco products with the Tobacco Control Act.
Together, PACT and the Tobacco Control Act essentially created a web of regulations aimed at cracking down on the online sales of cigarettes and tobacco products. The FDA vaping battle is the next step.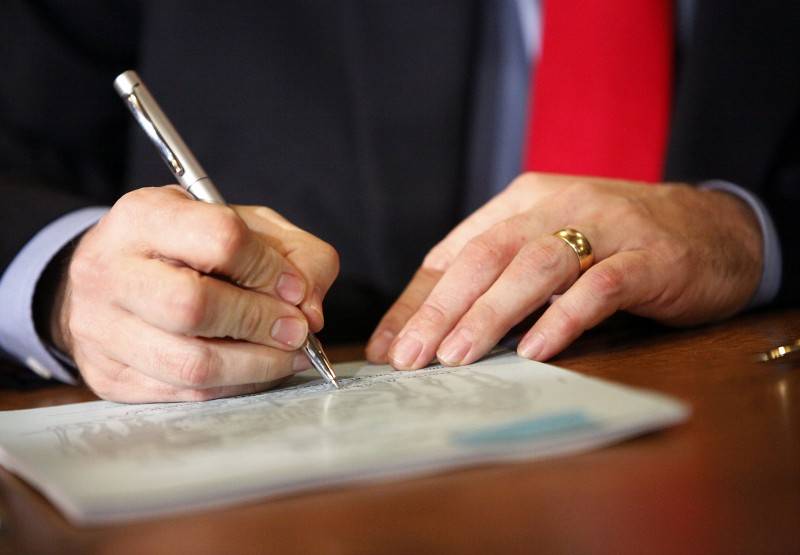 What Does The PACT Act Law Regulate?
There are several factors that a business needs to consider in order to be PACT Act compliant. PACT prohibited the U.S. Postal Service from delivering cigarettes and smokeless tobacco products to consumers.
The regulation did allow business-to-business deliveries, as long as both businesses were fully compliant with all other tobacco sale regulations.
The PACT law also required all distributors of cigarettes and smokeless tobacco to register with the ATF, the US Attorney General, and tobacco tax administrators in the states where sales or advertisements were taking place.
And that's not all. The PACT Act required all cigarette and smokeless tobacco shipments to be labeled as "containing tobacco." Also, distributors and retailers were mandated to verify the identity and age of the customer at both the point of sale and the point of delivery.
Only shipping services that take signatures at delivery, and check government forms of ID, could be used.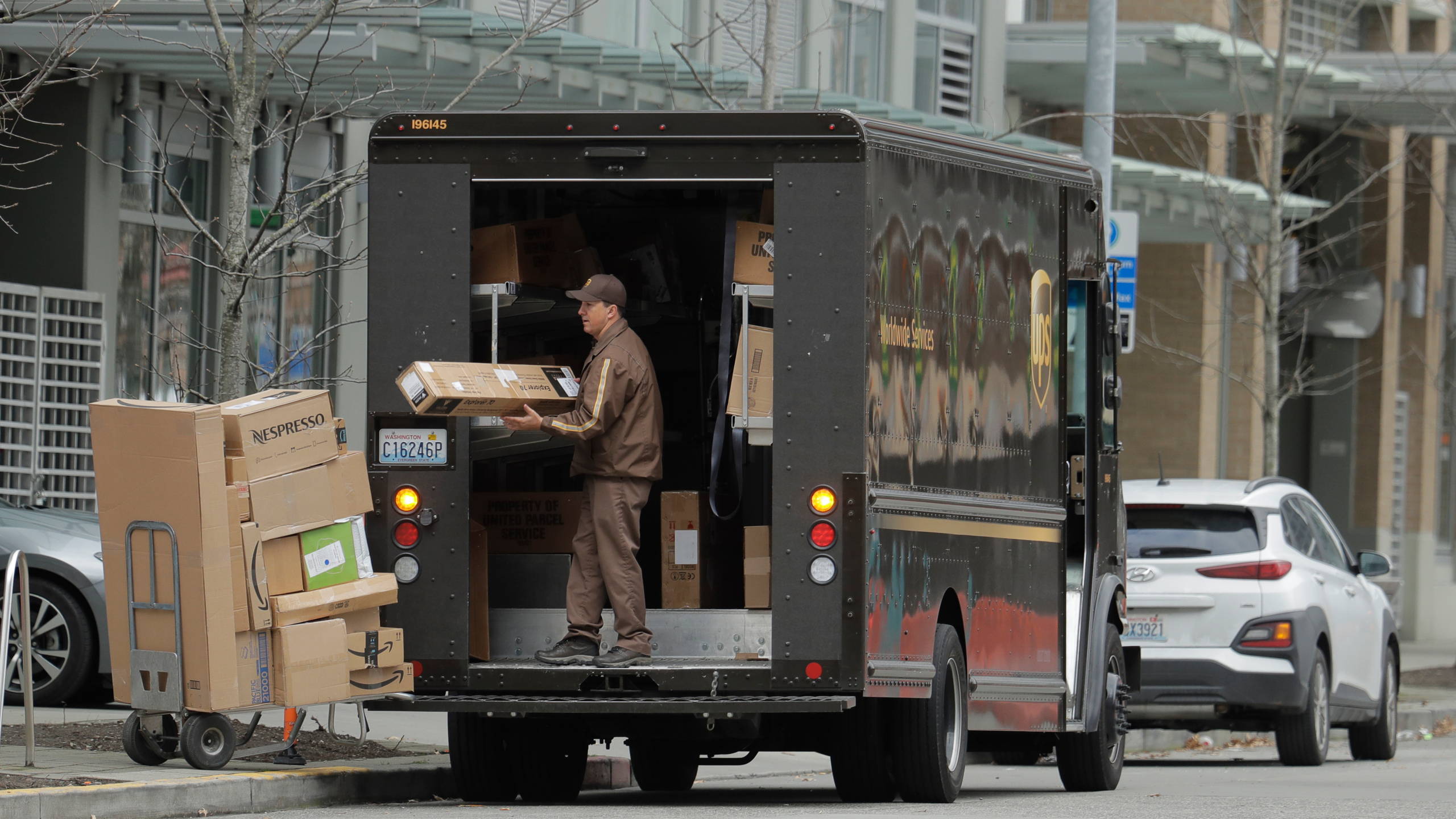 A record of the delivery, the customer's full name, and age must be kept for four years. If a delivery failed due to an inability to verify age, that must be logged as well.
This is just the core of the PACT Act. Of course, several other lesser requirements were also tied up into the bill.
What Does The PACT Act Law Have To Do With Vapes?
That's a great question. The federal PACT act will now regulate vape delivery. In December of 2020, congress passed a very large COVID-19 relief bill that was signed into law by Donald Trump.
Most people remember it because they got a $600 check out of it. However, hidden within those 5,000 plus pages was an amendment to PACT.
Many people are calling it the vape ban, the e cig ban, or the vape delivery ban because of the severe mailing vape restrictions.
The new amendment is called The Preventing Online Sales of E-Cigarettes to Children Act. Much like the PACT Act amended the Jenkins Act, this new amendment sought to intensify regulations around cigarettes and smokeless tobacco sales.
The Preventing Online Sales of E-Cigarettes to Children Act essentially does two things.
Classifies Electronic Nicotine Delivery Systems (ENDS) as cigarettes.

Mandates all businesses selling ENDS to be PACT compliant.
What Are ENDS?
According to The Preventing Online Sales of E-Cigarettes to Children Act, ENDS are now officially defined as "Any electronic device that through an aerosolized solution delivers nicotine, flavor, or any other substance to the user inhaling from the device."
The definition continues on to state:
"Provisions relating to ENDS also extend to any component, liquid, part, or accessory of an ENDS, regardless of whether sold separately from the device. Despite the name, an item can qualify as an ENDS without regard to whether it contains or is intended to be used to deliver nicotine; liquids that do not actually contain nicotine can still qualify as ENDS, as can devices, parts, components, and accessories capable of or intended for use with non-nicotine-containing liquids."
This definition is crucial because it expanded regulations outside the realm of tobacco and nicotine, and encompasses almost any piece or part that has to do with a vape. That means even a marijuana vaporizer can be included.
For further example, according to the FDA, these are some of the products that are considered ENDS:
E-juice

Tank systems

Cartridges (empty or filled)

Vape Pens

Atomizers

Vape batteries

Mouthpieces

Flavorings for ENDS
When Do These Vaping Laws Take Effect?
The Preventing Online Sales of E-Cigarettes to Children Act became law at the end of 2020. Wholesalers, distributors, and retailers must be PACT Act compliant within 90 days of the law passing, or March 26, 2021.
On the other hand, shipping services have 120 days to enact their bans, which gives them until the end of April.
Are Vape Pens Illegal?
No, vape pens are not illegal. However, the Trump Administration did enact a flavored tobacco ban in January of 2020.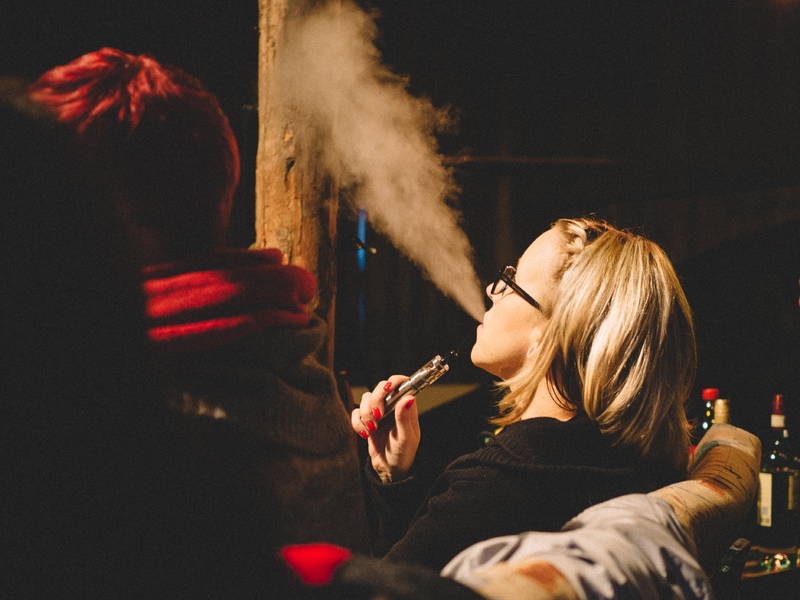 This federal ban applied to vapes in fruity and dessert flavors. Menthol and regular tobacco flavored vapes were not affected. The plan was to stop kids from using vapes by making the flavors less attractive.
Although it doesn't ban vapes outright, the new amendment to the PACT law will make getting your hands on vape pens more difficult.
How Does The PACT Act Law Affect Me?
Now that ENDS are classified as cigarettes, shipping services must treat them as such. Mailing vape cartridges is largely going to be a thing of the past for consumers.
The USPS will stop the shipment of all ENDS. FedEx, UPS, and many other private shipment services are following the USPS' lead as well.
For the most part, consumers will no longer be able to order ENDS products directly to their homes, starting in April 2021. The USPS has until the last week of April to enact their ENDS ban, however, FedEx has already instituted theirs.
UPS has stated that they will stop shipping ENDS products on April 5th, 2021. DHL already stopped shipping vape products before the PACT Act was amended.
There are several other private shipment companies that are willing to get involved, however, the PACT Act's mandates for age verification, logging, and more make it difficult to be compliant with the new amendment.
Mailing Vape Cartridges: What Can Be Shipped?
This part gets a little confusing. According to the USPS, the government made some exceptions when it came to mailing cigarettes. These exceptions include:
Intrastate shipments within Alaska or Hawaii

Shipments between PACT Act compliant businesses for business purposes

Shipments between PACT Act compliant businesses and federal or state agencies for regulatory purposes

Lightweight shipments between adults, which are limited to 10 per 30-days

Shipments for official consumer testing purposes
However, none of these exceptions really matter when it comes to consumers and businesses.
The USPS concluded that these exceptions "cannot feasibly be applied to inbound or outbound international mail, mail to or from the Freely Associated States, or mail presented at overseas Army Post Office (APO), Fleet Post Office (FPO), or Diplomatic Post Office (DPO) locations and destined to addresses in the United States."
So, the USPS just went ahead and banned all cigarette and smokeless tobacco mailing in general. Since ENDS are now considered cigarettes by law, that means mailing vape cartridges fall squarely under this ban.
Will The PACT Act Law Affect Prices?
Although consumers and businesses won't be able to use USPS, UPS, FedEx, or DHL, there is another way.
There are a few private delivery services that are willing to jump through all the hoops possible to meet PACT Act compliance in every way.
An example of this is private freight shipping. Adhering to PACT Act laws will be more expensive, but wholesaling makes the entire process worthwhile for the businesses involved. Some private freight shipment companies are finding ways to get these deliveries done.
However, it would be very expensive for a consumer to order a pallet's worth of vapes, or one vape strapped to an enormous pallet. Ordering pallets make more sense for businesses.
For now, consumers must face the bitter truth: you will not be able to get your hands on vapes through the mail, and businesses in your area may stop selling vaporizers in their stores due to price hikes connected to growing vape delivery costs.
The best solution would be to stock up on vapes before the deadline.
PRODUCTS SOON TO BE AFFECTED
BY THE PACT ACT
What Happens Next
The laws are ever-changing, but one thing is essential to note. The federal PACT Act and its new amendment are meant to target tobacco and nicotine.
It is unfortunate that cannabis has now been swept up under the broad definition of ENDS. However, many businesses, lawyers, and consumers are confident that changes will be made at some point to make the definition of ENDS less expansive.
For now, we must all deal with the vape ban.
So, whether you need a nicotine, CBD, or marijuana vaporizer delivered, it will all fall under the umbrella of cigarette delivery by April 2021.
Vape delivery will essentially be non-existent, or ridiculously expensive, for most consumers until a better solution is found. The best option for consumers at the moment is to stock up on all vape products while they can.
Check back here for updates concerning the PACT Act, mailing vape restrictions, vaping laws, vape delivery, and how it will affect you!